She Makes The Rules - Realistic, Sexy Long-Term FLR
NEW: She Makes The Rules... (FREE Bonus MP3s and "Because I Said So" book for the first 137 owners)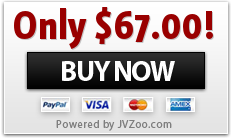 Because you can NOW download your own copy of She Makes the Rules, Create the FLR (Female Led Relationship) of his and her dreams!
This sexy and realistic guide, written by NookieNotes, our favorite kinky writer—the one John and I turn to with all of our non-tradtional relationship questions— is yours for just $47.
Here's what's in your She Makes the Rules package:
The She Makes the Rules manual (200+ page

PDF

)
The She Makes the Rules Discussion Forum Access
All you have to do is click the button below and add She Makes the Rules to your cart, and when you check out you'll be taken to Paypal's secure servers. Once you've completed the checkout process, you'll be able to download your She Makes the Rules package immediately… and begin putting it to work for you right away.

Special Bonus for the First 137 Lucky Guys to
Download She Makes the Rules

She Makes the Rules Audio, Nookie reads She Makes the Rules to you, in her charming American accent. 2 1/2 hours of no-nonsense FLR information. Perfect for on-the-go.

Because I Said So

PDF

, a collection of writings exploring the themes of female dominance, male submission, cuckoldry, and more. Includes When You Are Mine and Just One Perfect Night

MP3

audio files.
To qualify for these FREE bonuses you must act quickly and be one of the first 137 people to download She's In Control!
So you need to click the button now and make sure you get your copy (NOTE: this is a downloadable package only).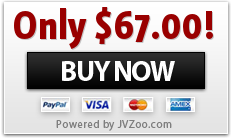 Here's what they're saying about She Make the Rules:
"I'm single, and I never really thought about all that could go into the relationship of my dreams. Your book covers so many details, and still makes it sound doable. I think I'm ready"
- Jack M.
"If you have an interest in a FLR, this is a practical concrete guide and a must-read! This book gives you detailed information on what it takes to start a life with the female taking the lead in your relationship. I enjoyed learning how I can help make a FLR relationship thrive — I only wish we had it earlier!"
- Seth P.
"WOW! This is so clear. I started my last relationship based on your book, She's in Control, and it was good, but we didn't make it. I made mistakes, and so did she, our inexperience got the best of us.

This is exactly what I needed now. This will really make the next one so much better. And I think I have my eye on her!!! Thank you."
- John A.
"I had lots of giggles on numerous occasions and if you take your time reading all the footnotes you will definitely find some funny things in there.

The set up of the book is quite simple but very informative. It is both good for people who don't know much about the subject, and those already more knowledgeable.

The book treats the different kinds of FLR there are and debunks some myths about them along the way. There is quite a bit of information you can use to make a existing relationship work better or to carefully start one."
- Rose, SexWithRose.com
She Make the Rules Answers Your Questions!
Discover the four types of FLRs and what one thing is required (not matter what type) to make it work.
You think you know

FLR

? Are you sure? Nookie debunks 6 common myths.
How to navigate and negotiate disagreements.
The key points to making the

FLR

of your dreams happen. You

MUST

do these things for your

FLR

to succeed!
How to get past "just not sure," or "kind of scared."
The steps you need to take to build an

FLR

based on mutual respect and love.
How to separate fantasy from fiction, to make sure your

FLR

succeeds.
The critical pieces of communication and getting started in an

FLR

.
The 6 female archetypes, and how to care for them.
For the ladies: Getting started with training your man to love

FLR

. Positive reinforcement for training that will last a lifetime!
What 7 things will

RUIN

your

FLR

, guaranteed?
Don't wait!
Remember, though, you want to grab this deal now. You definitely want to be one of the first 137 people to download She Makes the Rules, to get your bonus package!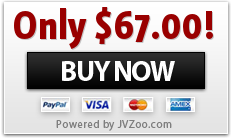 P.S. And you can relax — She's In Control comes with my famous unconditional lifetime 100% money-back guarantee, the guarantee no other author has the courage to give, and for the same reason I do have it: we all know the value of the information we provide.